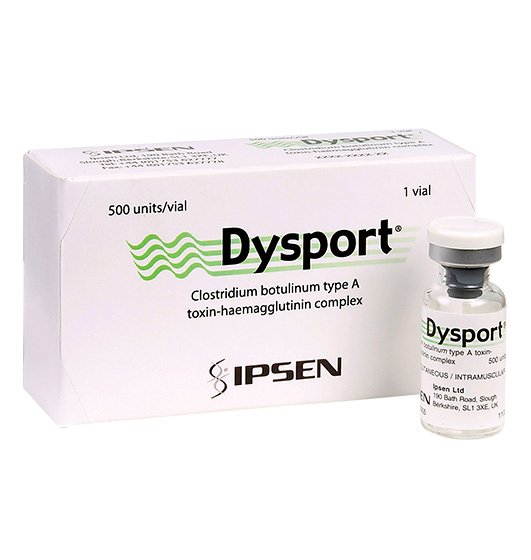 The origin of this product is Europe
Buy Dysport (Reloxin) 500IU Manufactured by Ipsen. NO ENGLISH PACKAGE
In order to Buy Reloxin (Dysport) 500IU you must have a prescription or Medical Professional License Number.
Availability: In stock
Buy 20 for US$345.00 each
Buy 50 for US$340.00 each
Buy 101 for US$400.00 each
Order Dysport 500 Units Online
Dysport (500 Units), more commonly known as Reloxin is manufactured in Europe by Ipsen. Dysport is the competitor product of Botox. Dysport utilizes botulinium toxin type A as the active ingredient. Nirva Pharma Plus provides only authentic Dysport manufactured by Ipsen. We offer a safe and secure way to buy Dysport 500 IU (Reloxin) online at wholesale prices.
 
Side Effects of Dysport 500 IU

Dysport, as commonly seen with Botox, can cause side effects in certain cases. Consult with your physician about the possible side effects of Dysport.
Buying Authentic Dysport (Reloxin) 500IU
Nirva Pharma Plus guarantees that Dysport (Reloxin) comes authentic only from Ipsen. We are dedicated to providing 100% customer satisfaction. Buy Dysport 500IU online to ensure your medical practice can continue to service daily procedures without interruption. 
| Manufacturer | Brand | Strength | Pack Size |
| --- | --- | --- | --- |
| Ipsen | Dysport | 500 IU | 1 vial(s) |