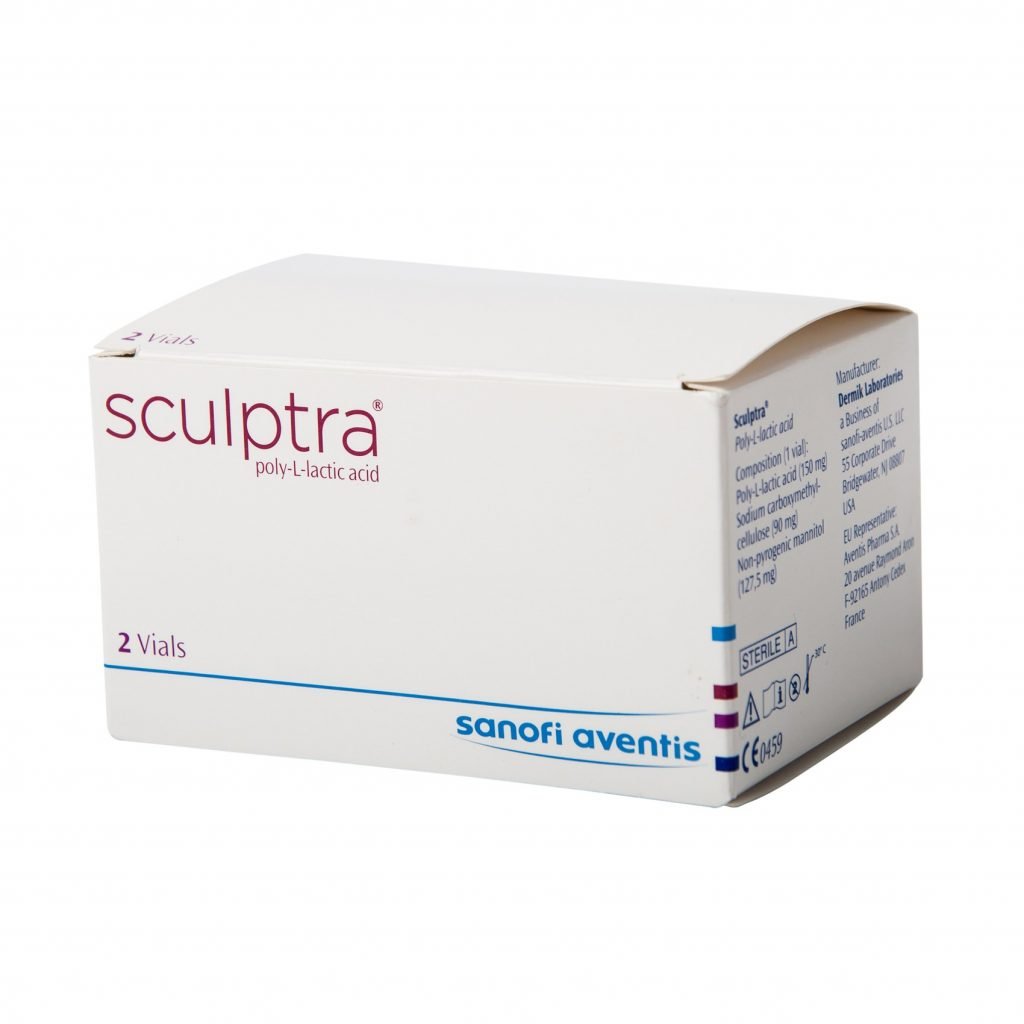 The origin of this product is Europe
Buy Sculptra Manufactured by Sanofi-Aventis.
In order to Buy Sculptra you must have a prescription or Medical Professional License Number.
Availability: In stock
Buy 20 for US$479.00 each
Buy 50 for US$475.00 each
Buy 101 for US$470.00 each
Sculptra is available in a double vial packaging. Consisting of a carefully formulated blend of poly L-Lactic acid and hyaluronic acids, Sculptra presents a guaranteed way to attack signs of aging before they are able to leave permanent damage on the skin. The success rate with the use of Sculptra has shown higher percentages in both single time and routine users all over the country. Although this product originated in Europe in the late 90's and manufactured by Sanofi Aventis. It has since been used to treat over a million cases successfully in the United States alone. Sculptra is original and authentic from the manufacturer Sanofi Aventis.
Unlike some of the other cosmetic fillers on the market today, Sculptra must be reconstituted in sterilized water in order to be injected into the skin. It is mainly used to reduce the signs of aging in the facial area but can also be used throughout the body as needed as well. Sculptra actively works to fill in the gaps in the skin as it works to reduce the loss of fat tissues within the body. Sculptra can also be used to reduce the appearance of scars on the skin as well.
 
Side Effects of Sculptra
Sculptra may present certain minor side effects. Please contact your physician to find out more about the possible side effects of Sculptra.
Buy Sculptra Authentic Guaranteed
We provide a safe and secure way for licensed professionals to restock their Sculptra supply at wholesale prices. We offer a 100% GUARANTEE on all products. We guarantee that every product, including Sculptra is authentic and original from the manufacturer.
Sculptra is original and authentic from Sanofi Aventis.
| Manufacturer | Brand | Strength | Pack Size |
| --- | --- | --- | --- |
| Sanofi Aventis | Sculptra | 1 vial 150 mg. | 2 vial(s) |